Calculate the correct CBD Dose
The CBD is everywhere, from the shelves of pharmacies to sophisticated meals in eccentric restaurants. Unfortunately, very few people know how to dose it correctly. In this article, we shed some light on how to calculate the perfect dose of CBD to get the most out of this extraordinary cannabinoid.
People are crazy about CBD, and with good reason; this tiny cannabinoid promises extraordinary health benefits. But, as with any supplement or medicine, it is very important to take the right dose. Unfortunately, very few sources go beyond the basic benefits of CBD, and even fewer teach you how to calculate the right dosage. In this article, we will look in more detail at how to dose CBD properly.
HOW DOES THE CBD WORK?
Before we go into the subject of dosage, it is very important that we first understand how the CBD works.
CBD, as you may already know, is a cannabinoid of cannabis and hemp. After THC, it is usually the second most abundant cannabinoid in cannabis plants. Unlike THC, CBD does not produce a psychoactive high. Instead, it induces a calming effect, and science believes it is capable of providing a wide range of health benefits.
When CBD enters the body, it activates the system
endocannabinoid, a kind of regulatory system that helps with all kinds of body processes. But unlike THC, which binds directly to cannabinoid receptors, CBD's ability to stimulate the endocannabinoid system comes largely from its activation of more than 60 different molecular pathways.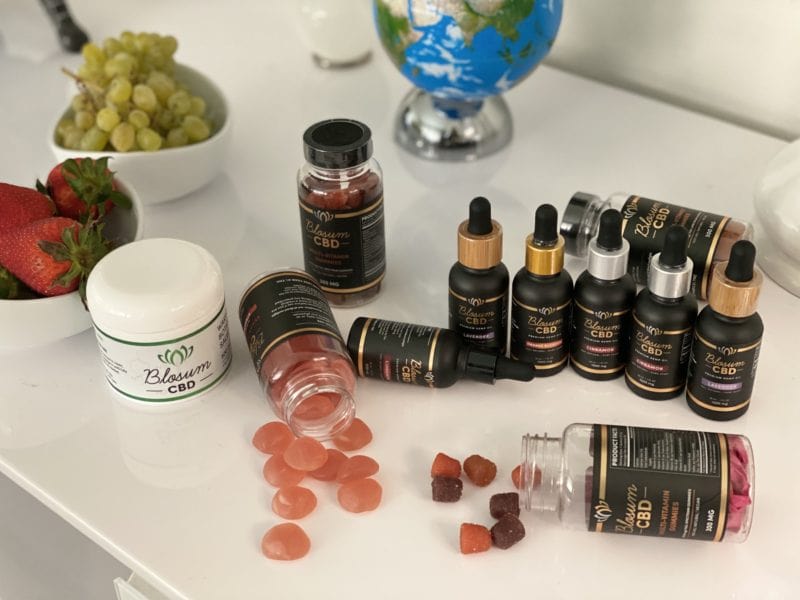 CBD supplements, for example, influence
neurotransmitters such as serotonin and GABA, at specific receptors such as capsaicin or vaniloid receptors, at the endocannabinoid level (such as anandamide), etc.
METHODS OF ADMINISTRATION OF CBD
To know how to dose CBD properly, it is also necessary to understand the different ways it can be administered.
– CBD oils can be taken sublingually, so that they are absorbed by the mucous membranes under the tongue. When administered in this way, CBD oil takes effect in 15 minutes or less.
– CBD capsules must be swallowed to be broken down by the digestive system. They usually take about 20 minutes to take effect.
– CBD foods must also be broken down by the digestive system. Because they are harder to break down than a capsule, they can take half an hour or more to work. They also tend to provide a slower release of CBD over a longer period of time.
– Topical CBD products (such as creams and ointments) do not enter the bloodstream, but act directly on receptors in the skin. Their effect is felt within about 10 minutes, and they are excellent for relieving pain and inflammation in the area, along with other symptoms.
WHY IS DOSAGE SO IMPORTANT WHEN TAKING CBD?
CBD is a very safe compound. Studies show that it is not toxic even at extremely high doses, and it is usually very well tolerated by most people. You may be wondering why we are so insistent on the issue of dosage. Here's why:
CBD can have side effects. And although they are usually mild, they are best avoided. The best way to do this is to start with small daily doses and gradually increase them. If you increase the dose suddenly, you may experience headaches, hyperactivity, moodiness/irritability, stomach pain and diarrhoea.
By starting with a low dose and increasing it gradually, your body will have more time to get used to the supplement and minimize the risk of experiencing side effects. It also allows you to find that sweet spot where you get maximum symptom relief without any side effects.
Come and visit Readers Digest to get more information.